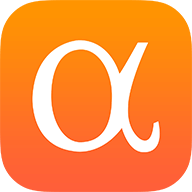 U.S. District Judge Yvonne Gonzalez has granted the government's request to dismiss Twitter's (NYSE:TWTR) lawsuit to allow revealing government surveillance requests as a part of its "Draft Transparency Report" citing "would be likely to lead to grave or imminent harm to the national security," reports Reuters.
The six year long legal battle by Twitter where it argued that its free-speech rights were being violated by not being allowed to reveal the details had spanned across tenures of four U.S. Attorney Generals.
The Justice Department was able to show that revealing exact number of national security letters from 2014 posed a risk to national security.
Tech companies have been wanting to clarify their relationship with U.S. law enforcement agencies after whistle blower Edward Snowden revelations.
Related tickers: AAPL, AMZN, FB, GOOG, LYFT, MSFT, SNAP, UBER, HACK
Previously: Twitter can proceed with suit over government surveillance details (Jul. 06 2017)
https://seekingalpha.com/news/3561848-twitter-loses-six-year-long-battle-to-reveal-government-surveillance-requests?utm_source=markets.businessinsider.com&utm_medium=referral
To Find More Information, Go To Saubio Digital And Look Up Any Topic