Read Time:
4 Minute, 12 Second
InvestorPlace – Stock Market News, Stock Advice & Trading Tips
I know we haven't flipped the calendar to 2021 yet, but I have a pretty good idea what the big story next year will be.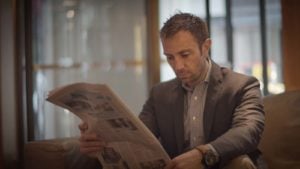 Source: Shutterstock
You probably do, too, if you think about it.
The devastating pandemic has to be the story of 2020. And from it comes what has a good chance of being the story of 2021.
Never before has a virus' genome been mapped and a vaccine developed, tested, approved, and been distributed in less than one year.
The speed at which not one but multiple safe and effective vaccines were developed is absolutely mind blowing.
Beyond putting us on the verge of conquering this virus, this historic accomplishment gives us a glimpse into the future of healthcare … including where some of the biggest investing opportunities will be.
In the not-too-distant future, healthcare will look so different from today that you may feel like you are in a new universe. From telemedicine to precision medicine to genetic therapy, the global healthcare industry is about to be shaken up like never before.
It's all part of the exciting convergence of innovative technologies here in the Roaring 2020s. Artificial intelligence (AI), 5G, the Internet of Things, driverless cars, and the blockchain are re-creating the very framework of modern society.
You've heard me say it before: With disruption comes opportunity.
And the bigger the disruption, the bigger the opportunity.
Somewhat overlooked in the excitement is a trend I've followed for a while now. Its development not only accelerated during the pandemic, it also took on heightened importance in the rush to save lives and allow things to return to normal.
New medicines are being developed faster and cheaper than ever before thanks to the growing capabilities and use of artificial intelligence.
AI helped in the vaccine development, and it's revolutionizing how drugs are discovered.
It takes approximately 10 long years for a new drug to go from development stage all the way to FDA approval. The cost now clocks in at a staggering $2.6 billion. That's a ton of money, especially considering the success rate is only about 12%. That means 88% of drug candidates fail.
This is where AI becomes transformational. A form of AI called machine learning can help researchers find desired molecules from huge data libraries, suggest chemical modifications, identify existing drug candidates that could be repurposed for new uses, and more.
The data of past drug trials combined with general patient healthcare data — a massive amount of information — can be harnessed to better predict outcomes, lower costs, and accelerate the time to approval. It should also increase the success rate, as companies will be able to run powerful simulations to determine whether to proceed to expensive trials.
In my newsletters, I've recommended several biotech companies in the last year that are harnessing the power of AI to speed up the drug-discovery process.
All are up big, too.
I've written to you before about BioXcel Therapeutics (NASDAQ:BTAI), which has had a great year and is a good example of a company that harnesses the power of AI in drug discovery.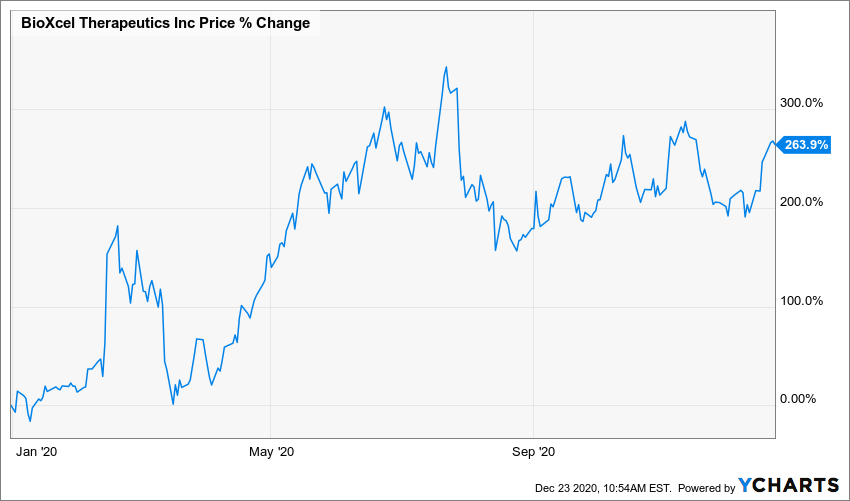 Louis Navellier and I also just recommended an AI drug-discovery stock as part of our Power Portfolio 2021. We like this company's position as it has few competitors and provides the cutting-edge AI and machine learning tools companies are embracing to develop drugs faster and cheaper.
Despite the impact of COVID-19 — which forced many drug development programs to pause — this company grew revenue more than 20% in its fiscal 2020 year. In fiscal 2021, the company expects to maintain organic growth of 15%-20%, with additional acquisitions potentially boosting overall growth even further.
I think the day is coming when pandemics will be a relic of the past, as we'll be able to identify viruses and develop vaccines perhaps within a few months or even weeks. I also think the day is coming when we'll be able to manage horrible diseases like cancer more effectively — if not outright eradicate them altogether.
Incorporating the power of next-generation technology like AI into the development of new drugs puts us another step closer to that day. That kind of transformation opens up huge potential in the right companies.
On the date of publication, Matthew McCall did not have (either directly or indirectly) any positions in the securities mentioned in this article.
Matthew McCall left Wall Street to actually help investors — by getting them into the world's biggest, most revolutionary trends BEFORE anyone else. Click here to see what Matt has up his sleeve now.
More From InvestorPlace
The post The Story of 2020 … and Possibly 2021 … and What it Means for Your Investments appeared first on InvestorPlace.
https://markets.businessinsider.com/news/stocks/next-gen-healthcare-story-of-2020-2021-your-investments-1029919976
To Find More Information, Go To Saubio Digital And Look Up Any Topic