Read Time:
5 Minute, 30 Second
InvestorPlace – Stock Market News, Stock Advice & Trading Tips
They say two heads are better than one.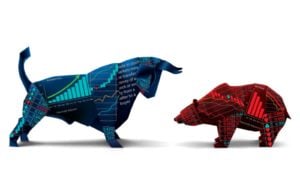 Source: Shutterstock
That's true I guess, depending on the heads involved.
In this case, I prefer … "Great minds think alike."
Regular MoneyWire readers know how bullish I am on the coming year and the massive hypergrowth investing themes and trends that continue to play out.
I believe in my research and analysis and have had great success with it. I don't go looking for confirmation from anyone else.
But when a legendary growth investor speaks, I take notice.
And when the opportunity comes along to work together again to pick a portfolio of stocks that we agree are set up to crush the market, well, I'd be a fool to say no.
I believe what we've come up with is groundbreaking …
Quite simply, Louis Navellier's work in quant-based analysis is groundbreaking and world-class.
I'm fortunate that I've gotten to know him through the years as an InvestorPlace colleague.
We don't always take the same path, but when we find ourselves at the same destination, the results so far have been spectacular.
And as we get ready to turn the calendar to 2021, we are in complete agreement that the year ahead has all the makings of a big year in the market… and an even bigger year in the stocks we've picked together for what we call Power Portfolio 2021.
We just sat down Thursday evening to talk through our analysis and the opportunities we see. You can watch the full replay here.
I discussed how I believe we're about to witness one of the biggest stock booms in U.S. history … and that carefully selected, high-quality stocks will go up 300%, 500%, and even 1,000% over the next few years.
I believe what's coming will be so big and monumental that I've come up with my own name for it — The Roaring 2020s. It fits given the massive undercurrent reshaping the world today.
The last time we saw something similar was in the early '90s. It was also a time of low inflation and incredible innovation.
The rollouts of the cellular phone networks and powerful personal computers and the advent of software and the internet converged to unleash a tsunami of productivity.
This resulted in higher profit margins for virtually every business across America.
In a relatively short timeframe, our ability to communicate, transact, process data, analyze data, and manage supply chains was revolutionized.
The massive productivity increases from the new technologies of the 1990s were like a huge shot of adrenaline to the economy.
They also paved the way for truly innovative companies harnessing these new technologies to hand their shareholders incredible returns. Companies like Cisco (NASDAQ:CSCO) went up 113,000%.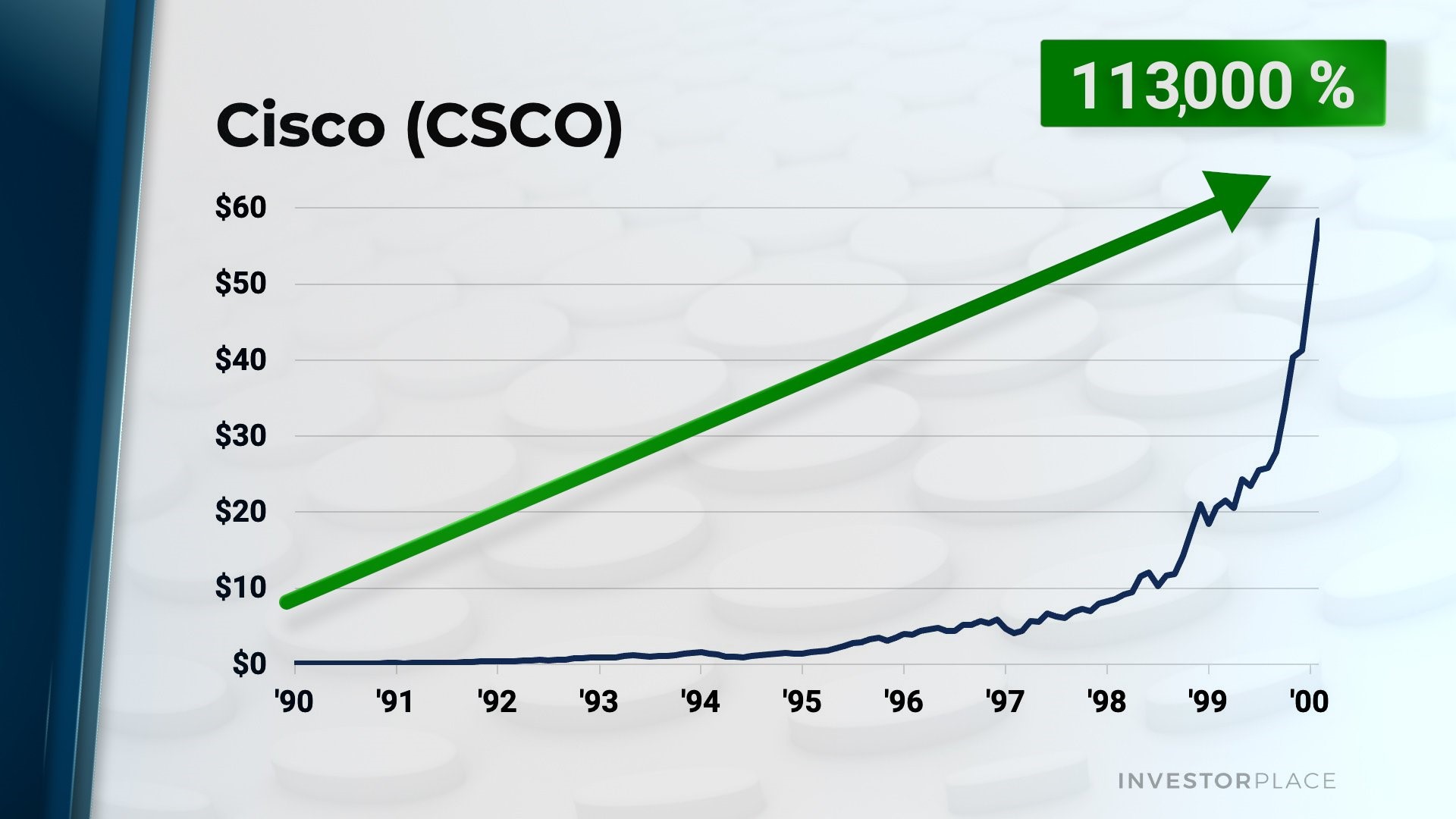 I said in our Early Warning Summit 2021 that the exact same type of story is unfolding now. We're about to see several once-in-a-generation technologies come together at the same time and totally reshape every aspect of our lives.
The convergence of innovative technologies like artificial intelligence, 5G, precision medicine, the Internet of Things, driverless cars, and the blockchain are recreating the very framework of modern society.
And the impact these technologies will have on the global economy will dwarf the internet.
Louis agreed with all of that. He said he hasn't seen the types of bullish readings he's seeing now since the early 1990s … before the market went on a 1,400% tear.
That decade created some of the biggest winners in stock market history.
And he added another reason why we believe 2021 will be one of the greatest years in history to be an investor …
Never in history has there been so much cash sitting on the sidelines.
There's nearly $5 trillion on the sidelines right now, which is roughly 25% of the entire economic output of the United States.
The uncertainty and volatility of 2020 caused investors and hedge fund managers to move trillions of dollars into cash or money market funds. But the consensus is that we're turning a corner.
Businesses and consumers are sitting on record amounts of money — and more is likely to come in additional stimulus from the government — just anxiously looking to spend it.
In other words, we're sitting on a powder keg.
This flood of cash and economic activity will be a massive boost for the economy and the markets.
We're confident this huge pile of money is going to start pouring into the markets at a historic rate, and given the sheer amount of money, the broad market should go up considerably. Many sectors should do very well.
I'll wrap up with one other point we agree on: If you really want to have a great year … and have the chance to make an absolute fortune … focus on the small corners of the market that will see the lion's share of the growth.
We analyzed over 5,000 stocks and uncovered the investing themes with the most immediate upside for 2021. And then we combined our two systems to narrow them down to a small portfolio of select stocks we think have big upside potential for the coming year.
We call it our "Power Portfolio 2021."
We did the same thing last year, eager to see what would happen if we combined our two different approaches and handpicked stocks that would absolutely crush the markets over a 12-month period.
Well, we now know exactly what can happen.
We helped a small group of readers learn how to beat the markets by 6X.
So a few months ago Louis and I got back to work, employing both a "top down" and "bottom up" analysis on over 5,000 stocks.
I think we've outdone ourselves and again created something truly groundbreaking.
On the date of publication, Matthew McCall did not have (either directly or indirectly) any positions in the securities mentioned in this article.
Matthew McCall left Wall Street to actually help investors — by getting them into the world's biggest, most revolutionary trends BEFORE anyone else. Click here to see what Matt has up his sleeve now.
More From InvestorPlace
The post Market Outlook 2021: Why Next Year Will Be Great for Stocks appeared first on InvestorPlace.
https://markets.businessinsider.com/news/stocks/market-outlook-2021-why-it-will-be-great-for-stocks-1029908395
To Find More Information, Go To Saubio Digital And Look Up Any Topic