Read Time:
3 Minute, 8 Second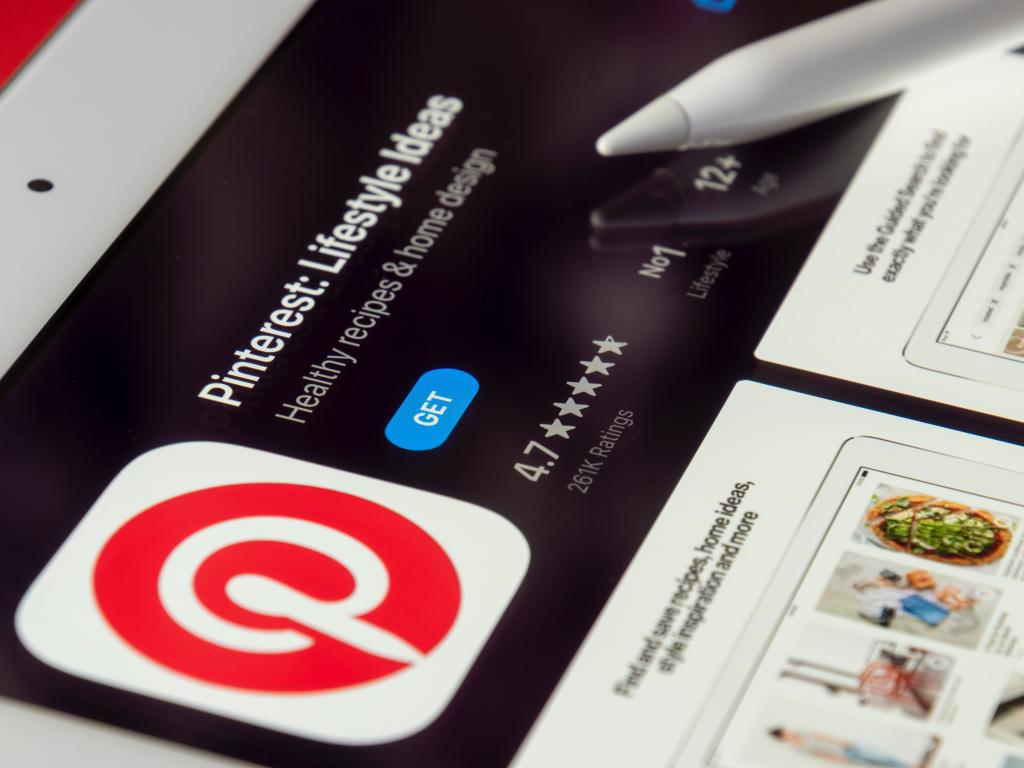 Pinterest analysts are reacting to the company's second quarter report that saw strong revenue growth but offered lower active users and third quarter guidance than expected.
The Pinterest Analysts: JPMorgan analyst Doug Anmuth lowers the rating on Pinterest (NYSE:PINS) from Overweight to Neutral and lowers the price target from $95 to $68.
Credit Suisse analyst Stephen Ju has a Neutral rating and lowers the price target from $94 to $82.
KeyBanc analyst Justin Patterson has an Overweight rating and lowers the price target from $89 to $75.
Rosenblatt analyst Mark Zgutowicz has a Neutral rating and lowers the price target from $70 to $65.
Morgan Stanley analyst Brian Nowak has an Overweight rating and lowers the price target from $83 to $77.
Bank of America analyst has a Neutral rating and lowers the price target from $84 to $73.
Earnings Takeaways: Solid revenue growth was seen by Pinterest in the second quarter. The big concern for analysts was missing a target monthly active user figure and lower than expected third quarter estimates.
"Although management is not providing explicit monthly active users guidance given changing velocity of reopening vs. rising infection cases, it appears that sequential declines in the U.S. have stabilized so far in early 3Q21," Ju said.
Patterson questions if U.S. MAU growth has peaked given the miss on the figure in the quarter.
Strong Advertising Revenue: Pinterest launched several initiatives to boost its advertising revenue including "Bidding for Awareness."
"As ad demand recovered and PINS efficiently utilized its ad supply in 2Q, eCPM grew 83% year-over-year," Anmuth said.
The analyst notes that Pinterest is replacing high-quality ad inventory with Idea Pins, which could lower monetization for the near term.
"We believe Pinterest's improving monetization reflects strong advertiser demand, new ad products and better measurement capabilities," Patterson said.
Pinterest could be utilizing a "build it and they will come" strategy with advertisers according to Zgutowicz. The analyst notes heavy competition from companies like TikTok, Snap Inc (NYSE:SNAP) and Instagram, owned by Facebook Inc (NASDAQ:FB) is putting pressure on how Pinterest competes for advertising dollars.
Related Link: Why There's Hope For Pinterest's Stock Following Post Earnings Tumble
Analysts on Outlook: The competition with other social media platforms for advertising dollars also translates over to the creator market, according to Zgutowicz.
"Pinterest needs to wave significant dollars for creators to play, which doesn't guarantee they will stay," Zgutowicz says. The analyst notes Snap giving away $1 million a day to creators. Zguotwicz offers this piece of wisdom "getting creative with creators can get expensive."
The transition Pinterest is taking to be a creator platform could cause higher costs, which is weighing on the analysts' outlook.
"While we acknowledge 3Q revenue guidance could be conservative, we come away with a more cautious stance," Anmuth said.
Ju points to recent international expansion including Brazil in the first quarter as an item to watch for revenue in the third quarter along with returning to year-over-year growth of U.S. MAUs.
Nowak highlights the app redesign and move to creators by Pinterest as a multi-year evolution. The analyst sees near-term monetization pressure and competition but points to a "big opportunity" if the company can produce a "creator and content ecosystem."
Early international user monetization is an area also highlighted by Post. The analyst thinks shares of Pinterest warrant a lower multiple to peers due to slower user growth.
Price Action: Shares of PINS are down 19% to $58.90 on Friday.
https://markets.businessinsider.com/news/stocks/getting-creative-with-creators-is-expensive-why-6-analysts-lowered-their-pinterest-price-targets-1030670226
To Find More Information, Go To Saubio Digital And Look Up Any Topic