0
0
adsense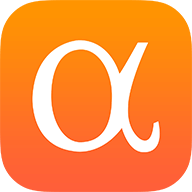 Dr. Atul Gawande is in advanced discussions to step down as CEO of Haven, the healthcare entity backed by Amazon (NASDAQ:AMZN), Berkshire Hathaway (BRK.A, BRK.B) and JPMorgan (NYSE:JPM), WSJ reports.
Haven has launched a search for a replacement, while Gawande wants to take on a less operational role that "focuses more on policy and advocacy work."
The transition suggests a slow start for Haven since its splashy unveiling in January 2018, which touted a healthcare overhaul by lowering costs, increasing access and making insurance benefits easier to understand.
https://seekingalpha.com/news/3572398-ceo-hunt-for-amazon-berkshire-jpmorgan-health-venture?utm_source=markets.businessinsider.com&utm_medium=referral
To Find More Information, Go To Saubio Digital And Look Up Any Topic
A Saubio member. So SAUBIO stands for GOOD LIFE which is what we all strive for as human beings, for ourselves, our family and our relationships with the people around us and the world we live in.